Article successfully added.
Stihl Motorsäge MS 500i W
Order number: 18-500IW50 18-500IW50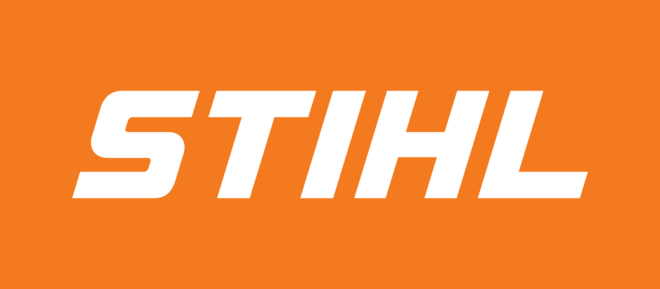 Die weltweit erste Motorsäge mit elektronisch gesteuerter Einspritzung ist da. Mit der MS 500i...
more
Innovative Motorsäge mit elektronisch gesteuerter Einspritzung und Griffheizung.
Die weltweit erste Motorsäge mit elektronisch gesteuerter Einspritzung ist da. Mit der MS 500i läutet Stihl eine neue Ära in der Motorsägentechnik ein. Die revolutionäre Einspritztechnik Stihl Injection steht für rasante Beschleunigung, extrem hohe Leistung und konsequent minimiertes Gewicht. Die Kette beschleunigt in sagenhaften 0,25 Sekunden von 0 km/h auf 100 km/h. Das Leistungsgewicht der Stihl MS 500i ist mit 1,24 kg/kW einzigartig am Markt. Das innovative Triebwerk mit Druck- und Temperatursensoren dosiert den Kraftstoff stets optimal. Ob beim Kalt- oder Warmstart und unabhängig von Höhe oder Umgebungstemperatur. Der Verzicht auf eine Startposition und der leicht zugängliche Purger sorgen für einfachstes Starten unter allen Einsatzbedingungen. Die perfekt ausbalancierte Stihl MS 500i liefert rasche Arbeitsfortschritte bei der professionellen Starkholzernte und -aufarbeitung. Dank Leichtbaukonzept und dynamischem Schwenkverhalten überzeugt die ideal führbare Maschine nicht nur beim Fällen und Ablängen sondern auch beim Entasten. HD2 Filter, verliersichere Mutter am Kettenraddeckel, mengenregulierbare Ölpumpe, werkzeuglose Tankverschlüsse und seitliche Kettenspannung runden die Top-Ausstattung ab. Bei der Variante MS 500i W mit Griffheizung sind bei Bedarf wartungs- und verschleißfreie Heizfolien im Griffrohr und hinteren Handgriff zuschaltbar. Sie sorgen im Winter für warme Hände, bessere Griffigkeit und hohe Bediensicherheit.
Serienausstattung:
HD2-Filter mit Radialdichtung
Optimierter Kettenraddeckel
Stihl Ematic mit neuem Ölpumpensystem
Optimierter Krallenanschlag
Stechleiste
Einfachstes Starten
egal ob Kalt- oder Warmstart
Bestes Leistungsgewicht
Stihl Injection (i)
Sensorische Kraftstoffdosierung
Stihl 2-MIX-Motor
Verliersichere Muttern
Stihl Antivibrationssystem
Dekompressionsventil
Elektrische Griffheizung (W)
Mengenregulierbare Ölpumpe
Seitliche Kettenspannung
Stihl ElastoStart
Werkzeuglose Tankverschlüsse
Technische Daten:
Systemgewicht unbetankt, mit Führungsschiene und Sägekette 7,57 / 7,88 / 8,02 kg
Schienenlänge 50-71 cm
CO2 707 g/kWh
Gewicht unbetankt, ohne Führungsschiene und Sägekette 6,3 kg
Hubraum 79,2 cm³
Schalldruckpegel 106 dB(A)
Sägekettenteilung 3/8 "
Leistungsgewicht 1,3 kg/kW
Schallleistungspegel 119 dB(A)
Leistung 5/6,8 kW/PS
Vibrationswert links/rechts 4,2/4 m/s²
ⓘ Sicherheitshinweis: Um die Gefahren einer Motorsäge zu erkennen oder einzuschätzen ist eine Einweisung notwendig. Zudem sind Anforderungen an die Sicherheitskleidung zu beachten. Sollten Unklarheiten bestehen, empfehlen wir eine Abholung in unserer Fachwerkstatt. Weitere Informationen finden Sie hier.

Read, write and discuss reviews...
more
There are no ratings for this product yet.
Write an evaluation
Evaluations will be activated after verification.